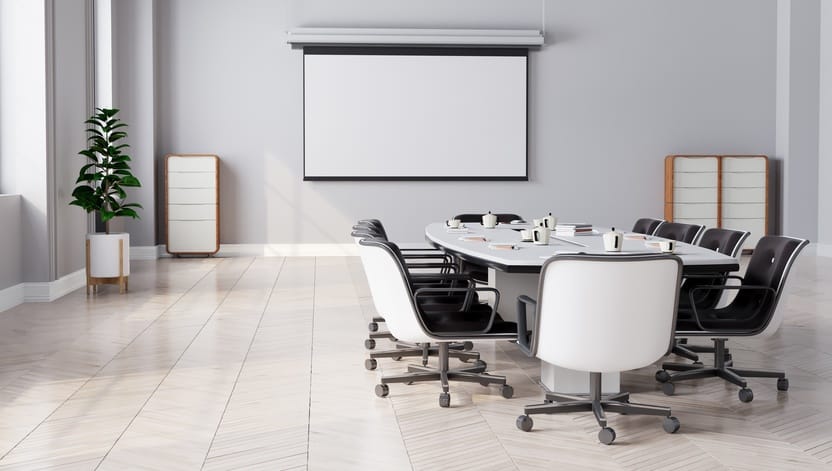 Is your executive office in need of a makeover?
Office designs have a reputation for being expensive. After all, you want to impress clients with the best of the best.
Executive office design doesn't have to break the bank. Read these 5 tips to learn about how to design an office on a budget.
1. Furniture
Attempting to buy new furniture for an entire office can get quite pricey. If you're working on a tight budget, then we suggest working what you already have.
Not all furniture has to be replaced. Take an inventory of all the furniture you own and pick what would go well with the new design.
It will cost you less money to refurbish a few chairs and couches than buying a completely new set.
Get furniture second hand if you know where to look. There are places that specialize in finding previously owned furniture for you.
If you have to buy some brand new pieces to adhere to your style, try wholesale office furniture sales.
2. Wall Art
Decorating the walls is just as important as the furniture when it comes to executive office design. You don't have to break the bank getting expensive art when you can get it cheaper if you think outside the box.
There are plenty of websites that sell unique art at relatively affordable prices. You'll be able to find great work from new emerging artists.
Try also thrift shopping for art. Many thrift stores have forgotten wall art that is often valuable and visually appealing.
A third affordable design idea is to create a chalkboard wall, which would go great in one of the common areas.
3. Green Touches
Adding potted plants and trees is an affordable way to give your executive office a green feel. Plants will also add oxygen to the office. Cleaner air means happy employees.
Plants are affordable and some don't require much care. Don't worry if you don't have a green thumb.
You could ask for recommendations for which plants to get, but spider plant, lemon balm, and peace lily are good options.
Tip: We offer office space for rent that features views of the heavily-wooded park and the lake from almost every office suite in our building.
4. Lights
Desk and floor lamps give any office a nice touch, especially when it comes to executive office design. You might be able to add relatively affordable lamps around the office and spice up the light bulbs.
Poor lighting in the office often has negative effects on employees due to the lack of natural light.
Adding energy efficient LED lights will not only boost your employees' efficiency, but it will save you money.
Tip: Nothing beats natural light in an Executive's office, especially when your office space includes a view of the lake from almost every suite in our office building.
5. Snack Bar
Adding a snack bar is a great option if you don't know what to place in an open space.
Decorate the snack bar with drinking glasses and mugs. Add more glassware such as water dispensers and cereal jars. They are affordable and stylish at the same time.
Get the Right Space for Your Executive Office Design
When thinking about your executive office design, always remember you can make small changes that will make a big impact. Add new pieces to the existing ones, get thrifty with your wall art, and even add some plants.
Here's a tip: Nothing says Executive Office like office space with spectacular views of the lake and the heavily wooded park that's right next door!