Every Office Suite in the building enjoys a spectacular view of the Lake. Plus, the Office Suites located on the South and East side of the building enjoy spectacular views of both the Lake and the tree-lined shores of the city's Lakeside Island Park.
Second Floor common areas include a centrally located elevator lobby, heated interior stairwells at both ends of the building, and separate Men's and Women's restrooms.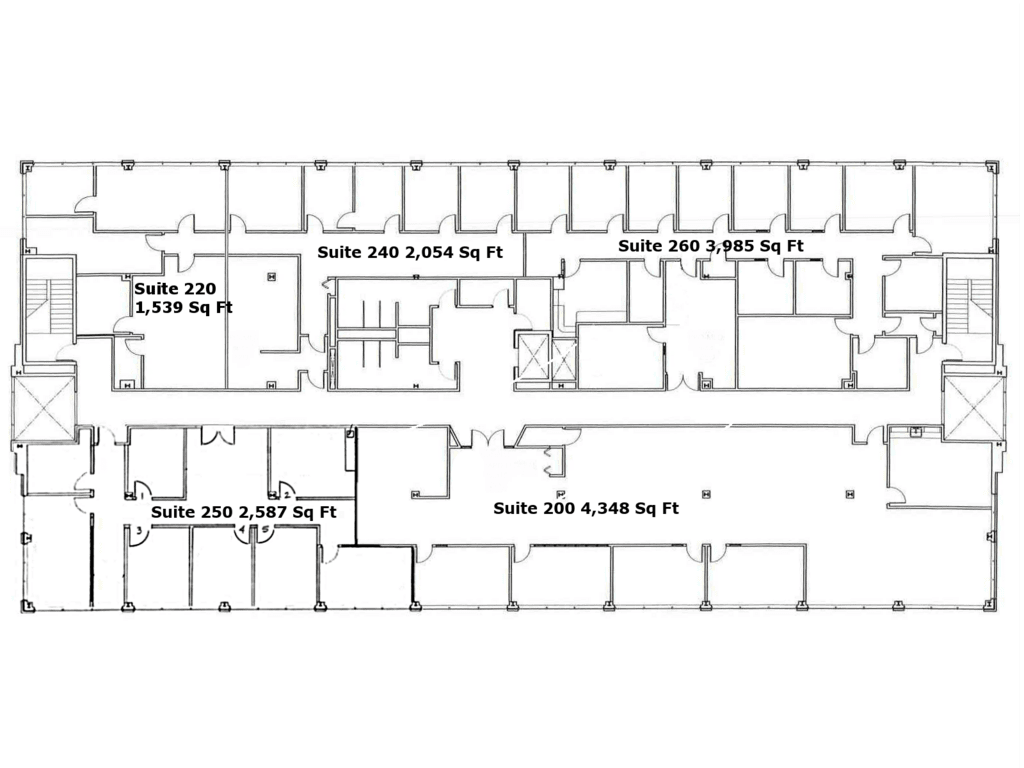 Note: Please contact us for additional information, including which Office Suites are currently available for rent (some may have already been leased out).
Here are the individual descriptions and floor plans for each of the Second Floor Office Suites: