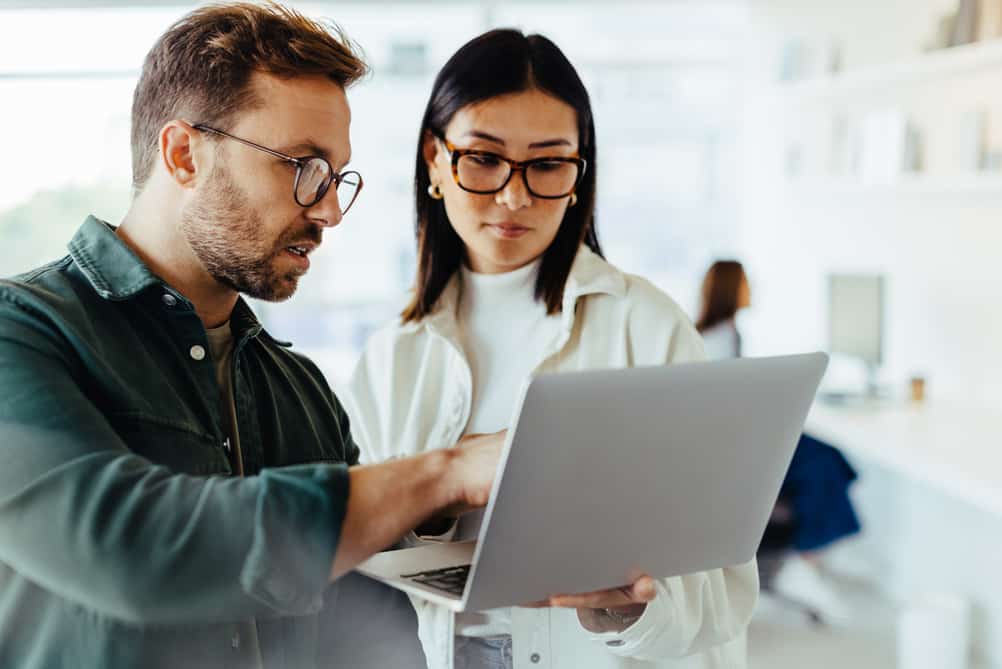 Finding the ideal office space to lease can be daunting, especially when you're unsure of what your business needs. Did you know leasing is a significant expense for most businesses after payroll?
Our blog post walks you through the key steps, from identifying your requirements to exploring appropriate spaces and signing an agreeable lease contract.
Ready to simplify your search? Let's uncover how to find your perfect office space.
Key Takeaways
Assess your office space's size and layout requirements, considering workspace per person and future growth projections.
Identify location preferences based on proximity to skilled workforce, accessibility for clients and team members, and local amenities.
Consider amenities and facilities such as building services, lighting conditions, cafeteria, or gymnasium that enhance productivity and employee satisfaction.
Determining Your Office Space Needs
Assess the size and layout requirements of your office space, identify location preferences, and consider the essential amenities and facilities for your business operations.
Assessing the size and layout requirements
Assessing your office space's size and layout requirements begins with clearly understanding your current employee capacity. Evaluate your needs in terms of workspace per person, considering specific figures such as OSHA's regulations.
Estimating required square footage is made easier using an online calculator or manual multiplication methods based on headcount. It becomes crucial to factor in future growth projections while making these calculations.
Ensure that the physical layout of the prospective office aligns perfectly with your daily operations, giving employees enough room to be productive without feeling cramped.
Identifying location preferences
Selecting the right location for your office space is a business decision that should not be taken lightly. Proximity to a skilled workforce, accessibility for clients and team members, and local amenities, are all factors influencing location preference.
A strategic spot ensures convenience and can significantly impact business operations and success.
Different types of business location options cater to specific needs. For instance, a tech startup might find collaborative energy in coworking spaces, while an established law firm may prefer the privacy of permanent offices in commercial areas.
Evaluating employee situation and growth plans before making this important choice is crucial. Thorough research into potential locations will help you identify what aligns with the company's current needs and future aspirations.
Considering amenities and facilities
High-quality amenities and facilities can greatly enhance your employees' efficiency, productivity, and satisfaction. First-rate building services like cleaning, security, parking facilities, and conferencing facilities should be given due attention.
A comfortable workspace with suitable lighting conditions promotes a positive working environment. Depending on your business needs, you might want to look for office spaces that offer additional benefits, such as a well-equipped cafeteria or gymnasium for the staff.
Besides these functional aspects, ensure that the ambiance of your office aligns with your brand image and provides a welcoming atmosphere to all who visit.
Setting Your Budget
Determine your financial limitations and account for additional costs such as utilities and maintenance when setting a budget for leasing office space.
Determining your financial limitations
Office space rental can be a significant expense for small companies. To ensure that you stay within your budget, it is essential to determine your financial limitations before searching for office spaces.
Start by creating an annual budget including all potential expenses such as rent, utilities, maintenance, and additional costs. Calculating your monthly income and tracking spending can give you a clear picture of what you can afford.
This financial control will help you find the right office space and demonstrate to funders how their money is being utilized effectively. Remember, planning and writing a budget is crucial for maintaining financial stability in the long run.
Accounting for additional costs (utilities, maintenance, etc.)
When you set your budget for leasing an office space, you need to consider not only the base rent. Be prepared for additional costs such as utilities, maintenance, insurance, etc. These operating expenses form an integral part of your business operations.
TABLE
Understanding these operating costs will guide you in creating a company budget, producing income statements, or filing tax reports. It will also help your business become more profitable and make better decisions. So, when calculating startup costs for your business, don't forget to consider these expenses related to office space.
Searching for Office Spaces
To find office spaces, utilize online listings and real estate platforms, engage with commercial real estate agents, and explore coworking spaces.
Utilizing online listings and real estate platforms
You can easily find office spaces for lease by utilizing online listings and real estate platforms. Here are some platforms you can use:
Loopnet: This website is similar to residential platforms like Zillow and Trulia but focuses on commercial real estate. You can search for office spaces, industrial spaces, retail spaces, and more available for lease or sale.
Cityfeet: Another online platform that specializes in commercial real estate listings. It allows you to search for office space rentals and provides detailed information about each listing.
The Broker List: This online platform is a great resource if you're looking for a broker with local real estate knowledge. You can find brokers who specialize in finding office spaces for lease in your desired location.
Commercial property listing sites: Several other websites provide comprehensive information on available office spaces. These sites often have filters that allow you to narrow your search based on size, location, amenities, and other preferences.
Engaging with commercial real estate agents
Engaging with commercial real estate agents is smart when searching for office spaces to lease. These experienced professionals have access to all the commercial listings and can connect businesses with property owners, managers, lenders, and more.
By hiring a commercial real estate agent, you'll save time and benefit from their expert market knowledge. They will work closely with you to understand your specific needs, develop a budget, and negotiate suitable lease agreements on your behalf.
With their assistance, you can streamline your search for office space and increase your chances of finding the perfect location for your business.
Exploring coworking spaces
Coworking spaces are a popular option for businesses seeking office space that fosters collaboration and community. These shared workspaces provide a vibrant atmosphere where entrepreneurs, freelancers, and small businesses can connect and network.
With flexible membership options, coworking spaces offer a cost-effective solution for those looking to lease office space without the long-term commitment of a traditional lease.
Additionally, coworking spaces often come equipped with amenities such as high-speed internet and meeting room facilities, making them an attractive choice for businesses needing modern infrastructure.
Touring and Evaluating Office Spaces
Schedule site visits and carefully assess the suitability of each office space, considering lease terms and negotiation options. Find out how to make the right choice for your business!
Scheduling site visits
To find the perfect office space to lease, it is important to schedule site visits. Here are some key steps to follow:
Make a list of potential office spaces that meet your requirements.
Contact the leasing brokers or agents to set up appointments for site visits.
Prioritize the locations and schedule the visits accordingly.
Prepare a checklist of things you want to assess during each visit, such as size, layout, amenities, and facilities.
Arrive on time for the scheduled tours and be prepared with any questions you may have for the leasing broker.
Take notes and pictures during each visit to help you remember each space later.
Evaluate the suitability of each office space based on your business's specific needs and budget constraints.
Consider lease terms and negotiation options for each space you visit.
Assessing the suitability of the space
To ensure that the office space meets your needs, it is crucial to assess its suitability before deciding. Take a close look at the layout and size of the space, considering if it aligns with your business growth projections.
Additionally, evaluate the location to see if it is convenient for clients and employees. Don't forget to account for lease costs, including rent and operating expenses, as this can greatly impact your budget.
By preparing specific measurements and questions in advance, you can make an informed decision when evaluating potential office spaces.
Considering lease terms and negotiation options
When leasing office space, it is important to carefully consider the lease terms and negotiation options. This includes understanding the length of the lease, any potential for rent increases, and whether there are options for renewal or termination.
Negotiating these terms can help ensure they align with your business needs and budget. Additionally, it's crucial to discuss tenant improvement options during negotiations. This involves determining what improvements or modifications can be made to the space and who will be responsible for covering those costs.
By carefully considering lease terms and negotiating effectively, you can secure office space that meets your requirements while being financially feasible for your business.
Conclusion
Finding office space to lease involves considering your needs, setting a budget, and conducting a thorough search. By utilizing online listings, engaging with real estate agents, and touring potential spaces, you can find the perfect office space for your business.
Remember to carefully review lease agreements and consider future growth before deciding. With careful planning and research, you'll be on your way to finding the ideal office space for your company's success.
Office Space For Lease
We have Office Space For Lease in Sterling Heights and Macomb County. Please contact us by email or call us at (586) 262-6270 , and we'll be happy to help you find the perfect office space for you and your business.
FAQs
Where can I find office space to lease?
Office space for lease can be found through various sources such as real estate websites, commercial property listings, or by contacting a leasing agent.
How do I determine the right size of office space for my needs?
To determine the right office space size, consider factors like the number of employees, equipment and furniture requirements, meeting rooms, and any future expansion plans.
What should I consider when choosing an office location?
When choosing an office location to lease, factors to consider include:
* Proximity to target customers or clients.
* Accessibility for employees and visitors.
* Parking availability.
* Nearby amenities (like restaurants or shops).
* Overall safety of the area.
Can I negotiate the terms of a lease agreement?
Yes, it is possible to negotiate certain lease agreement terms, such as rental fees or duration. It's recommended to consult with a legal professional or commercial real estate expert during negotiations.
Lease Office Space in Macomb County
Are you looking to lease office space in Sterling Heights or Macomb County? Please contact us by email or call us at (586) 262-6270 , and we'll be happy to help you find the perfect office space for you and your business.