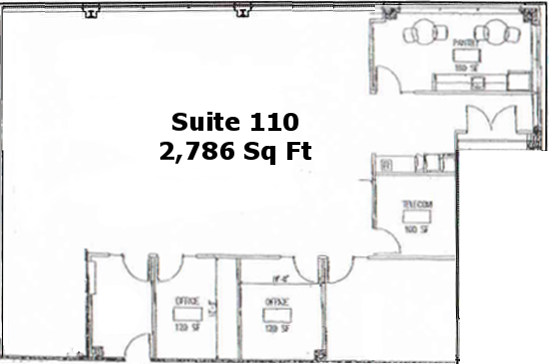 Note: Please contact us for additional information, including which Office Suites are currently available for lease (some may have already been leased out).
Suite 110 is on the first floor and is conveniently located next to the South entrance of the building, which includes a handicap ramp with easy access to ample handicap parking (making it ideal for Medical Office patients).
It also features a private vestibule entrance for enhanced security as well as a second private entrance that is perfect for staff-only use or deliveries.
Suite 110 includes three private offices plus a large open area that is perfect for a call center, cubicles, or a very modern collaborative workspace.
It also has a large breakroom and kitchenette for your employees to enjoy.
Suite 110 also has spectacular views of the lake and the heavily wooded Island Park.
If you are looking for office space for lease in the Shelby Township, Sterling Heights, Clinton Township or the Macomb County area, then…
Please contact us via email or call us at (586) 262-6270 to request additional information or to arrange a private tour of our office suites.