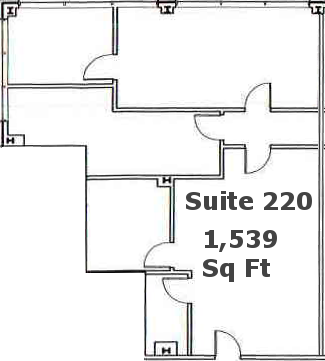 Note: Please contact us for additional information, including which Office Suites are currently available for lease (some may have already been leased out).
Suite 220 is located on the second floor and features 2 private offices and a large open space which can be used as a conference room, to host group meetings with your clients, for cubicles or even as a common area for your staff to work together or to kick back and relax.
The open space also features a break area for your staff to enjoy their coffee breaks or their meals.
The private offices also enjoy views of the Lake as well as views of the tree-lined shores of Lakeside Island Park.
If you are looking to lease office space in the Sterling Heights, Shelby Township or Macomb County area, then please contact us for more information or to arrange a private tour of our office suites.
You may also contact us by phone at (586) 262-6270 .