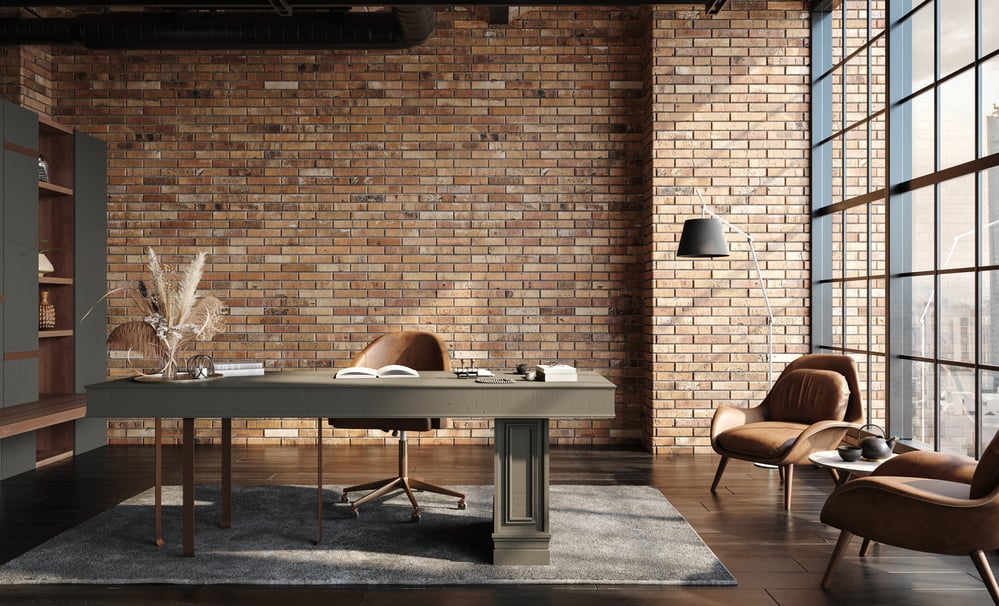 Finding suitable commercial office space can be a daunting task. Did you know that signing a lease agreement requires careful consideration and thorough knowledge of significant factors to avoid costly mistakes? This article aims to help you navigate this complex process, providing critical tips on estimating your office needs, securing an ideal location, touring potential spaces, and negotiating lease terms.
Ready to move your business forward into its new home? Let's get started!
Key Takeaways
Determine the office space needed by analyzing your current workforce and their specific space requirements.
Consider employee and client needs when choosing an office space, ensuring a comfortable environment for productivity and a positive impression on clients.
Evaluate location requirements such as accessibility, proximity to amenities, parking availability, and impact on daily operations before finalizing a lease agreement.
Assessing Your Office Needs and Budget
To determine the space needed, consider employee and client needs, evaluate location requirements, classify the desired office building, and estimate the budget.
Determine the amount of space needed
Analyzing your current workforce is a critical step in determining office space requirements. It's necessary to evaluate your situation and needs, whether you're projecting future growth or downsizing.
Industry standards recommend an average of 150-250 square feet per person, but this can vary depending on the work done in each area. Polling key personnel about their space needs can help optimize layout and ensure suitable working conditions for all.
Use these benchmarks as a guide to make informed decisions regarding the amount of office space needed.
Consider employee and client needs
Your business's success significantly depends on meeting employee and client needs. Hence, it is vital to factor these elements into your decision-making when leasing office space.
Consider the workplace preferences of your staff—do they thrive in open floor plans or individual office setups? Keep their comfort and productivity in mind, as happy employees lead to increased output.
Client needs should also be a top priority. Your office location and layout can directly impact a client's first impression of your company. Assess whether the chosen space offers appropriate conference rooms or waiting areas for clients that keep their convenience at the forefront.
Moreover, well-planned spaces with natural lighting and ceiling height add an appealing aesthetic touch, making both employees' workspace environment more pleasant and leaving a positive impression on clients.
Evaluate location requirements
Evaluating location requirements is a crucial step when seeking the perfect office space. Your desired locale can significantly impact your daily operations and staff satisfaction.
For instance, an office in a busy city center may provide excellent access to potential clients but could also mean more noise and higher rental costs. Conversely, an office in a suburban area might offer lower rent charges but could be challenging for commuting employees or visiting clients.
Further considerations should include proximity to other businesses or competitors, local amenities such as coffee shops or retail stores, and parking availability for employees and visitors.
So, it's vital to thoroughly evaluate these aspects before deciding to lease commercial spaces for business use.
Classify the desired office /building
Office buildings come in different classifications, each offering varying levels of quality and amenities. These classifications are important to consider when searching for suitable office space.
There are three primary categories: Class A, Class B, and Class C. Class A buildings are the highest quality and most desirable option, featuring modern design, state-of-the-art technology, and prime locations.
On the other hand, Class B buildings offer functional office space but may have only some of the amenities of Class A buildings. Finally, Class C buildings are generally older with limited amenities and often require significant renovation and maintenance.
Estimate the budget
To successfully rent commercial office space, it is crucial to estimate your budget accurately. This will help you determine how much you can afford and plan your finances accordingly.
Consider rental rates, square footage needed, operating costs, and utility expenses. Additionally, utilize budgeting tools and calculators to get a realistic estimation of the costs involved in renting an office space.
Understanding these financial aspects will ensure you make informed decisions and find a suitable office space that fits your budget.
Finding Suitable Office Space for Rent
Work with a tenant broker and conduct independent research to find suitable office space for rent.
Work with a tenant-broker
A tenant broker is a professional who can help you find the perfect office space for your business. They will take the time to understand your needs and budget and represent your interests throughout the leasing process.
Tenant brokers have access to a wide range of properties and can provide valuable guidance in navigating the office rental market. They will assist with property analysis, scheduling tours, and negotiating lease agreements.
By working with a tenant broker, you can save time and effort while ensuring that your office space requirements are met effectively.
Conduct independent research
To find the most suitable office space for your business, it is essential to conduct independent research. This allows you to gather valuable information and make informed decisions.
Research the local real estate market to understand current trends and pricing in your desired location. You can negotiate better deals and secure favorable lease terms by staying up-to-date with market analysis.
Additionally, consider seeking the assistance of a commercial real estate agent or broker specializing in office space rentals. They can provide expert guidance and help you navigate the leasing process more effectively.
In addition, remember to conduct a thorough inspection of potential office spaces before committing to a lease agreement. This ensures that the space meets your business requirements and is in good condition for your employees and clients.
Researching and Touring Potential Office Spaces
Evaluate the surrounding area, assess accessibility and security features, consider the condition of the building, explore available amenities, and review parking availability before deciding on potential office spaces.
Evaluate the surrounding area
Researching and touring potential office spaces involves evaluating the surrounding area to ensure it meets the needs of your business. This includes conducting a neighborhood analysis, examining nearby facilities, and assessing transportation connectivity.
It's important to consider if the location is easily accessible for both your employees and clients or customers. Proximity to your target audience can also be crucial in selecting suitable office space.
By studying the nearby surroundings, you can gain valuable insights into whether or not the area aligns with your business goals and objectives.
Assess accessibility and security features
When considering potential office spaces for rent, it is vital to assess their accessibility and security features. Look for locations that are conveniently located near public transportation, making it easier for employees and clients to reach the office.
Additionally, check if ample parking is available for both employees and visitors. Security is also a crucial consideration – inquire about the presence of surveillance cameras, secure entry systems, and on-site security personnel.
During your office space tour, ask specific questions about these features to ensure they meet your needs. By evaluating accessibility and security, you can find an office space that provides convenience and peace of mind for your business operations.
Consider the condition of the building
When renting office space, it is crucial to consider the condition of the building. This includes assessing the overall state and maintenance of the property. Examining the building's condition during office space tours ensures that it aligns with your business's needs and requirements.
Finding a space that supports your business's growth plans and reflects your style is essential. Selecting an office space conducive to business expansion starts with finding a layout that complements your aesthetic and provides a welcoming environment for employees and clients.
Explore available amenities
Finding suitable office space involves considering the amenities that are available to meet your business needs. These include parking options, meeting rooms, breakroom facilities, and recreation areas.
Researching and exploring these amenities is essential when touring potential office spaces. Additionally, be aware of any hidden costs associated with extras, such as maintenance fees or additional expenses.
By thoroughly researching and assessing the available amenities, you can ensure that your office space meets your business requirements.
Review parking availability
Consider parking availability when researching and touring potential office spaces. Adequate parking is a crucial factor to consider in the leasing process. Assess the parking capacity and options available to ensure they meet your company's needs.
Having enough parking spaces for employees and clients can contribute to the smooth operation of your business. Consider the importance of parking in leasing an office space, as finding suitable parking spaces that fit your style and requirements is vital.
Evaluate if the office space has enough parking spots to avoid inconvenience or frustration for employees and visitors.
Negotiating and Finalizing the Lease Agreement
Review and negotiate the commercial lease agreement to ensure all terms are understood, seek professional guidance if necessary, and sign the lease agreement once both parties are satisfied.
Understand lease terms and variables
When leasing commercial office space, it is crucial to have a thorough understanding of lease terms and variables. These include essential aspects such as the lease duration, the rent amount to be paid, and any security deposit requirements.
Additionally, you should carefully review clauses related to permitted use restrictions and exclusive use provisions. It is recommended to seek professional guidance during this process to protect your interests.
You can confidently negotiate the best agreement for your business needs by fully understanding these lease terms and variables.
Review and negotiate the commercial lease agreement
To ensure a successful lease agreement, thoroughly reviewing and negotiating the commercial lease terms is crucial. Carefully examine all aspects of the agreement, such as the duration, rent amount, maintenance responsibilities, and termination conditions.
It is also essential to seek professional guidance from a lawyer specializing in commercial leases to protect your business's interests. By actively participating in the negotiation process and advocating for your resources, you can secure favorable terms that align with your business needs.
Remember to document all agreements in writing to avoid any misunderstandings or disputes in the future.
Seek professional guidance
Seeking professional guidance is crucial when negotiating and finalizing a lease agreement for commercial office space. Engaging an expert advisor or involving legal counsel can help ensure that you fully understand the lease terms and variables, as well as any potential legal regulations.
These professionals can provide valuable insights into local market conditions, zoning regulations, and negotiation tools to help you make informed decisions. By seeking professional assistance, you can confidently navigate the complexities of leasing office space and avoid costly mistakes.
Remember to involve experts who can analyze your business requirements and protect your interests throughout the lease negotiation process.
Sign the lease agreement
Signing the lease agreement is a critical step when renting commercial office space. This legally binding contract solidifies the agreement between the tenant and landlord. It's essential to thoroughly review the terms, negotiate if necessary, and ensure all arrangements are in writing.
The lease signing process involves determining who needs to sign, who signs first, and who receives a copy of the lease. Remember that an office lease carries legal obligations for both parties, so seeking professional guidance can provide valuable assistance.
Understand termination conditions
Many commercial lease agreements do not include pre-negotiated early termination rights. This means that if you need to end your lease before it expires, you may be subject to contractual charges.
It's important to carefully review and negotiate the terms of your lease agreement to ensure you have flexibility in terminating early without penalty. Consider options like including a termination clause or arranging for expanding or terminating with minimal costs.
By understanding the termination conditions and seeking professional guidance, you can make informed decisions about ending your lease if necessary.
Ensure all agreements are in writing
All arrangements associated with negotiating and finalizing a lease agreement must be in writing to protect your business and ensure clarity in lease agreements. By having written agreements, you can avoid misunderstandings and make sure that key lease information is documented accurately.
This includes the terms of the commercial lease, such as rent amount and duration, and any additional provisions or requirements. Written leases provide enforceability, allowing you to have legal recourse if disputes arise.
So remember to always insist on written agreements to safeguard your business's interests when leasing office space.
Conclusion
Renting commercial office space requires careful planning and research. The essential steps are assessing your needs and budget, finding suitable space, touring potential offices, negotiating the lease agreement, and seeking professional advice.
By following these tips and understanding the critical factors in leasing office space, you can ensure a successful experience meeting your business's needs.
Lease Office Space in Sterling Heights
If you are looking to Lease Office Space in Sterling Heights or in Macomb County, please contact us by email or call us at (586) 262-6270, and we'll be happy to help you find the perfect office space for you and your business.
FAQs
How do I find commercial office space for rent?
You can find commercial office space for rent by searching online listings, contacting real estate agents, or contacting property management companies.
What factors should I consider when renting commercial office space?
When renting commercial office space, important factors include location, size of the space, lease terms and conditions, amenities available, and overall cost.
Can I negotiate the rental terms for commercial office space?
Yes, you can negotiate rental terms for commercial office space, such as lease duration, rent price, and inclusion of utilities or maintenance services. It's best to consult with a real estate professional to help with negotiations.
Are there any legal requirements or regulations when renting commercial office space?
Yes, there may be legal requirements and regulations depending on your location, such as obtaining necessary permits or licenses. Consulting with a lawyer familiar with real estate laws is recommended to ensure compliance and avoid legal issues.
Office Space For Lease in Macomb County
If you're looking for office space for lease that offers beautiful stress-reducing views of the lake and the heavily treed shoreline, then please contact us by email or call us at (586) 262-6270 and we'd be happy to help you find the perfect office space for you and your staff.